Buffalo Cauliflower (GF)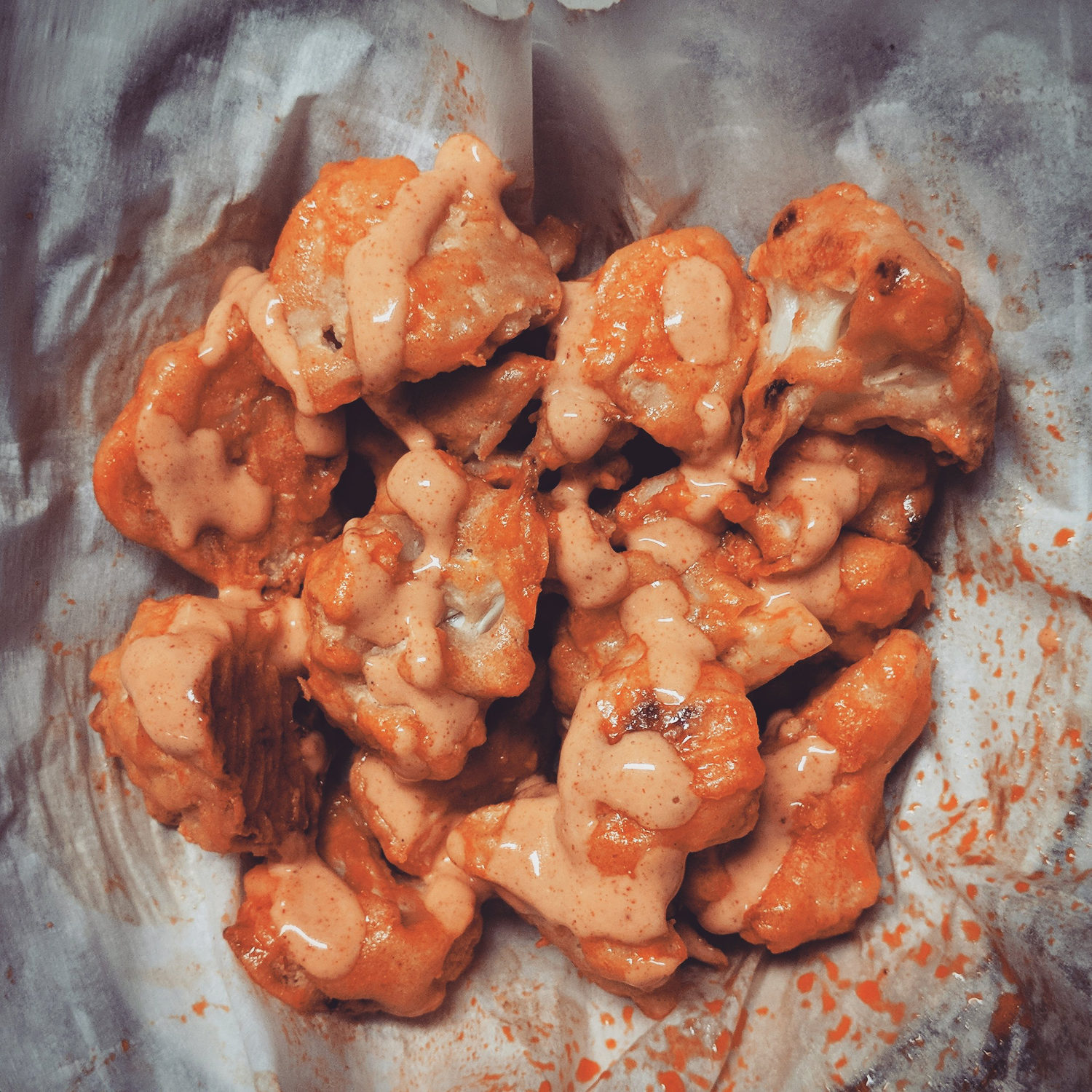 Yes, we love all things buffalo! This is a vegan, gluten free take on hot wings. I've made this with regular flour as well, but I prefer the gluten free version.
Makes: Serves 4
Prep time:
Cook time:
Ingredients:
1 medium head of cauliflower cut into bite size pieces
1/2 cup gluten free flour (can be substituted with regular flour for a non-GF version)
1/4 cup almond flour (I use super fine made with blanched almonds)
3/4 cup almond milk
3/4 tsp salt (divided)
1/4 tsp smoked paprika
1/8-1/4 tsp garlic powder
2 Tbsp vegan butter
2 Tbsp Hot Sauce
Instructions:
Pre-heat the oven to 400 degrees.
Cut the cauliflower into bite size pieces.
In a large bowl blend the flours, 1/4 tsp of salt, smoked paprika, garlic powder, and almond milk.
Sprinkle the cauliflower with 1/2 tsp salt, then add the cauliflower to the bowl with the batter. Mix so all the pieces of cauliflower are evenly coated.
Place in the oven. After 10-15 minutes try to flip the cauliflower so both sides will brown. After 5-10 more minutes it will be done.
While the cauliflower is in the oven, melt the butter in a small pot.
Once melted add the hot sauce and stir. Turn off the heat.
The cauliflower will be soft (poke it with a fork to check) and it should look crisp and lightly browned. Watch it closely as almond flour can go from brown to burnt quickly.
When the cauliflower is done, pour the hot sauce mixture on top and mix around to lightly coat.
Serve with Smokey Sauce (see our Buffalo Chickpea recipe) or dressing of your choice. Enjoy!