Black Bean Soup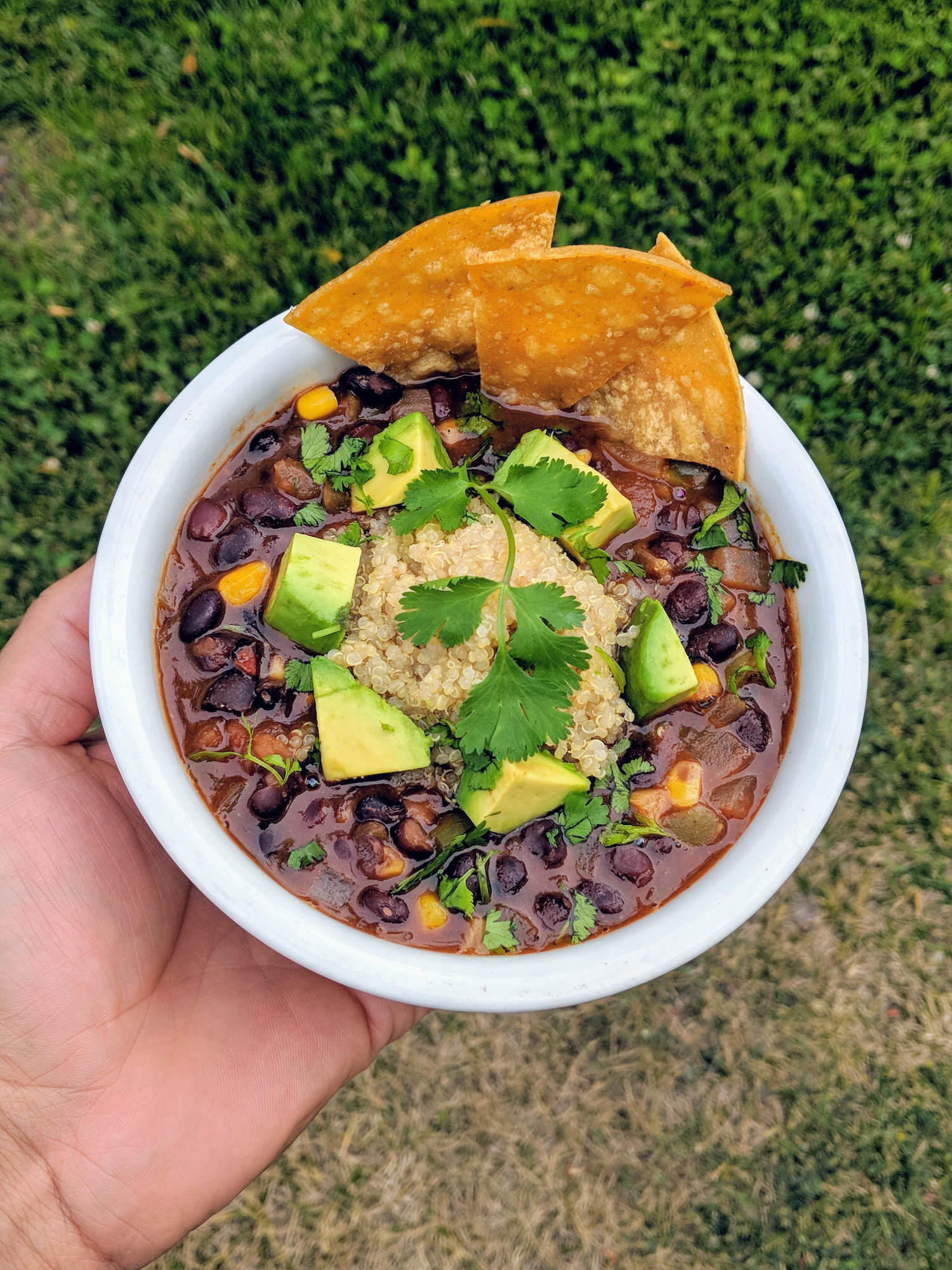 Yay, Instant Pot! I love this thing! This soup can also be made on the stove, the instructions are below. This soup is quick, easy, and filling. Feel free to play with the ingredients. I did not have kale on hand and used cabbage instead and it turned out great. Spinach would work as well. Try serving it over tortilla chips, they absorb the soup and get soft.
Serves: 4
Prep time:
Cook time:
Ingredients:
7 cups vegetable stock/broth (I use 3 Tbsp of Better then Bouillon Vegetarian No Chicken flavor mixed with 7 cups of water.)
4 cups of cooked black beans (or 2 cans black beans drained and rinsed).
1/2 cup bell pepper chopped
1/2 cup onions chopped
2 cloves garlic minced
2 cups kale chopped into bite sized pieces
1/2 cup frozen corn kernels
1 Tbsp nutritional yeast
1 Tbsp chili powder
2 tsp smoked paprika
1 tsp cumin
Salt and pepper to taste
Oil for sautéing
Cilantro and avocado for serving (optional)
Instructions:
Sauté the peppers, onions, and garlic in a pot large enough to hold the soup until they start to soften. If using an Instant Pot, use the sauté function.
Add the chili powder, smoked paprika, and cumin. Cook for 1 more minute while stirring so it does not burn.
Add the fire roasted tomatoes, beans, water, stock (or bouillon), kale, corn, and nutritional yeast and stir.
Bring to a boil and simmer on low for 10 - 12 minutes or until kale reaches desired texture. If using an Instant Pot, set to high pressure for 3 minutes cook time.
If using an Instant Pot, perform a natural release for 10 minutes then release the remaining pressure.
Taste and adjust seasoning if needed.