Pumpkin Donuts with Cinnamon Glaze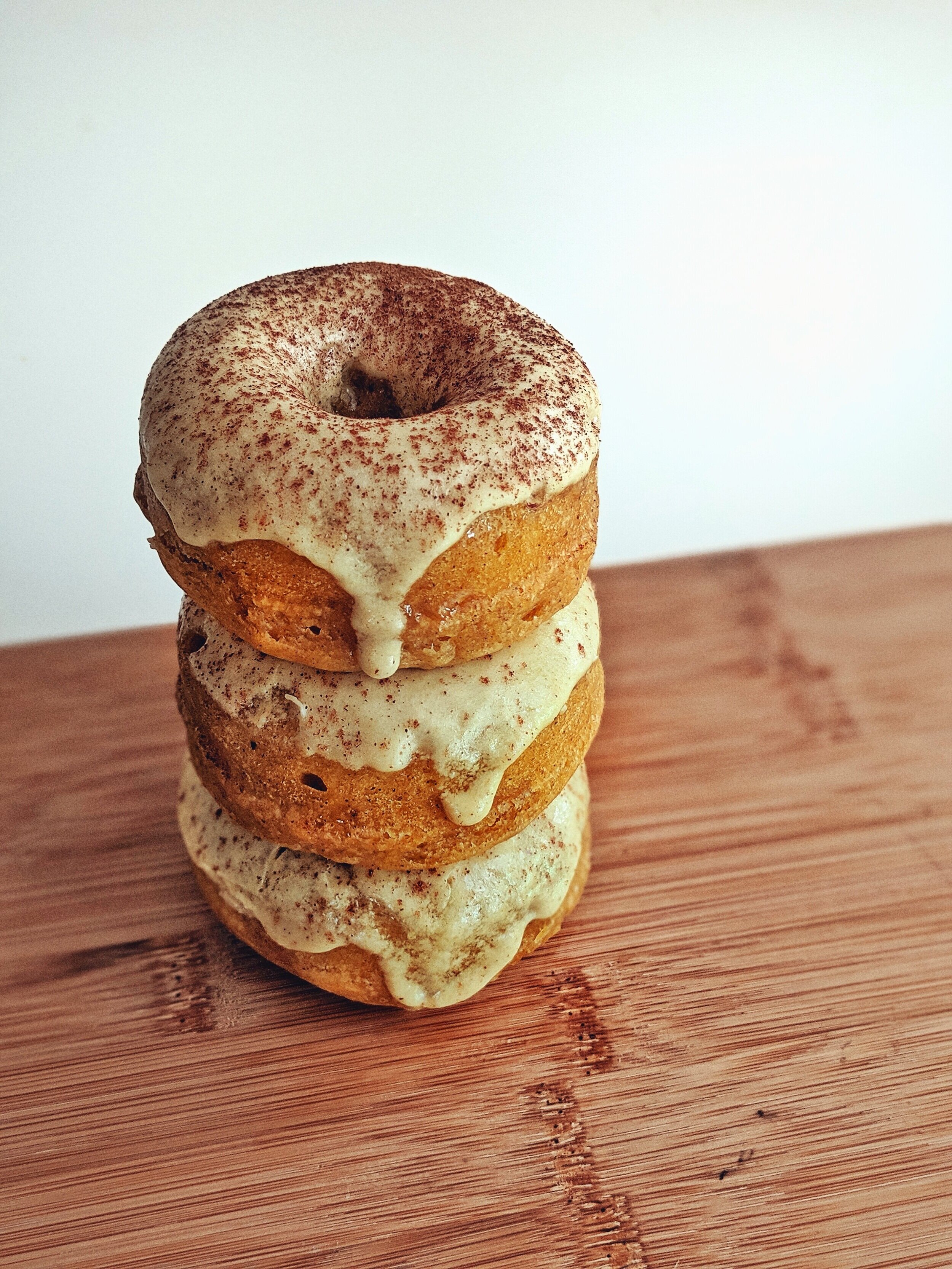 Pumpkin Donuts with Cinnamon Glaze
These are moist, cake like, and not overly sweet or heavy like fried donuts. Enjoy the Fall!.
Serves: 12
Prep time:
Cook time:
Donut Ingredients:
1 cup almond milk
2/3 cup pumpkin puree (canned is fine)
1/2 cup sugar
1/4 cup of oil
1 tsp vanilla
2 tsp pumpkin pie spice ** or more to taste
2 tsp active yeast
2 cups of flour
2 tsp baking powder
1/2 tsp salt

Cinnamon Glaze Ingredients:
1 Tbsp butter melted
2 tsp almond milk
1/2 cup powdered sugar
1/8 tsp cinnamon
Dash of nutmeg
Dash of turmeric for color (optional) if you add too much you will be able to taste it.
Donut Instructions:
Heat the milk in the microwave for one minute or on the stove until hot, but not boiling.
Put the milk in a large bowl and add the pumpkin, sugar, oil, vanilla, and pumpkin pie spice. Stir.
Add the yeast and gently stir. Let sit a couple of minutes so the yeast can activate.
In another bowl combine the flour, baking powder, and salt.
Add the flour mixture to the wet ingredients and stir until combined. Let sit 10 minutes.
Grease the donut pans and use a spoon to fill each space almost to the rim with about 1/4 inch remaining. Let sit 10 minutes.
Bake at 350° for 15 minutes.
Remove donuts from the pan and place on a cooling rack.

Glaze Instructions:
Blend all ingredients in a small bowl.
When the donuts are cool, dip one side of the donut in the glaze. Sprinkle with additional cinnamon or pumpkin spice if desired.
The glaze will harden as it sits.